Yesterday dawned cold, damp, and rainy, so while I had planned to hit the pavement as early as possible, I held out long enough that I was able to run with clear skies.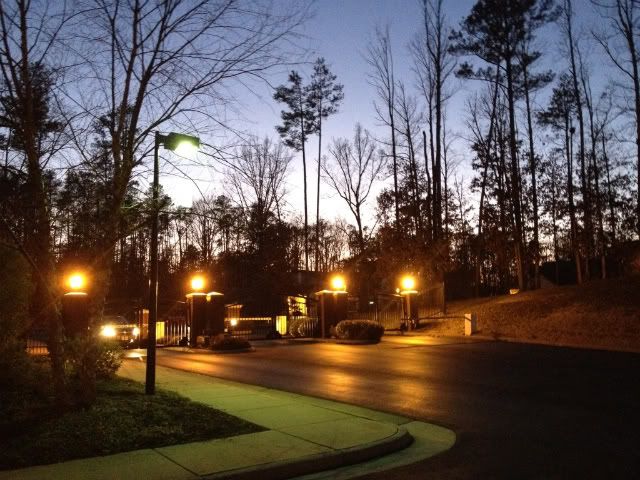 It was day 1 of my half marathon training and my first day running again in about 2 months.  I was a bit nervous when I headed out but settled into a nice rhythm - fast enough to be a bit challenging, but not so fast that I couldn't keep a steady pace the entire time, even up the hills in my neighborhood.
I love how easily I settled back into a good place with running.  I ran nearly 3 miles, but it was easy, quick, and felt really great.  Running lifts my mood and makes me feel both proud and powerful.
Only 105 days to go until the big race!